American Steel Buildings USA
Chad Burke (912) 294-2011





or
Rex Odum (912) 294-8857
or
Robby Jones (912) 402-9728
or
Joseph Schmelz (912) 294-9414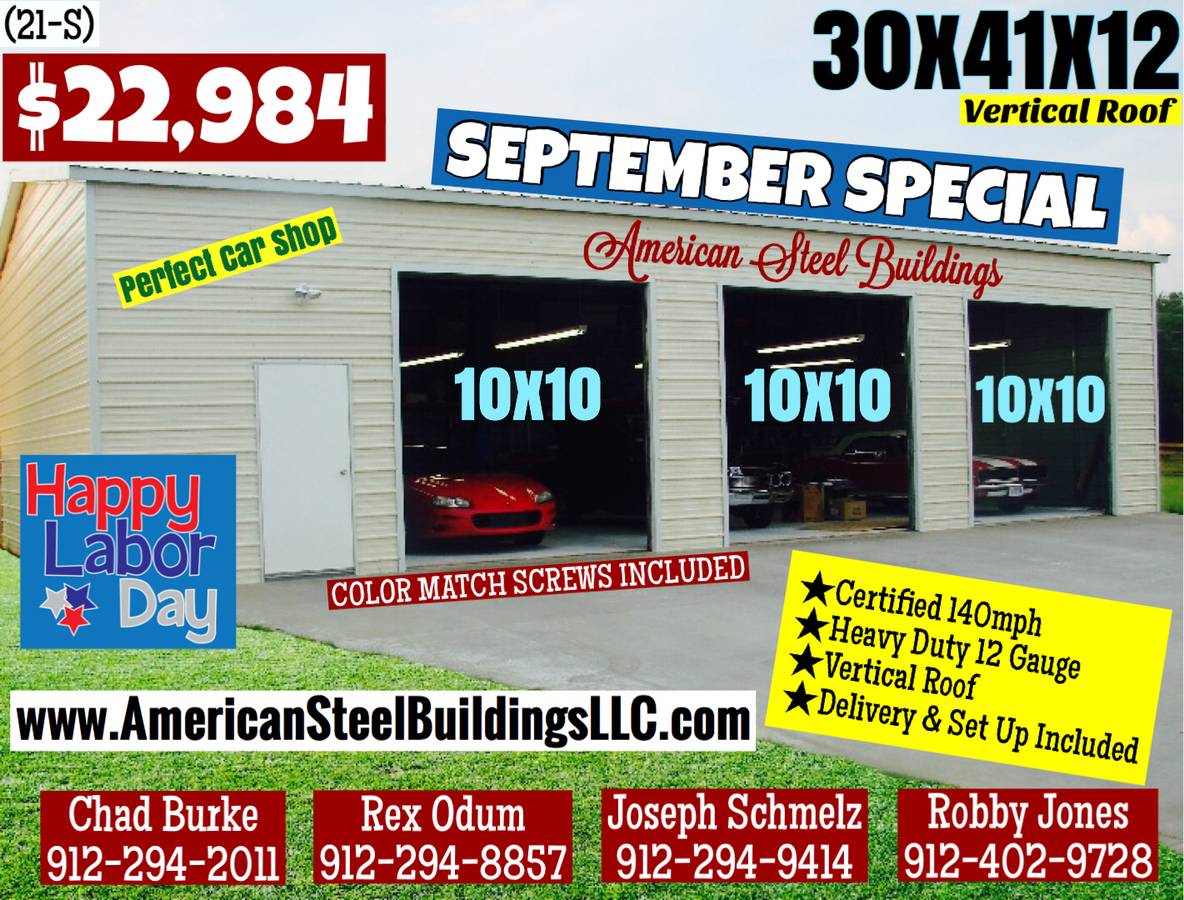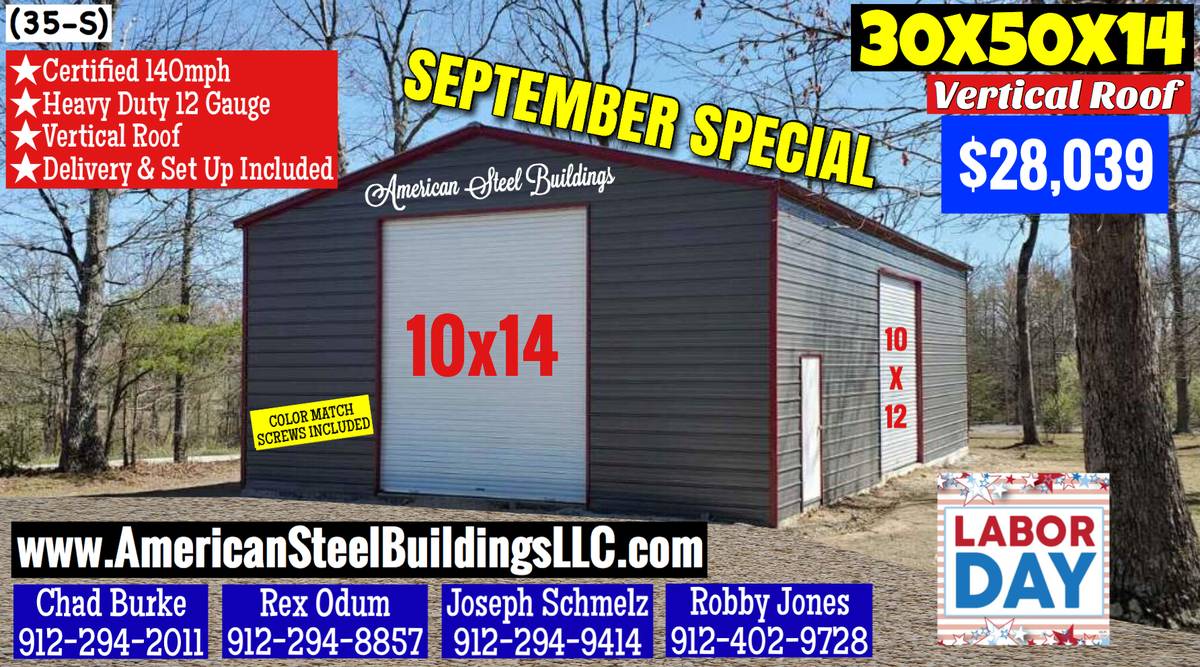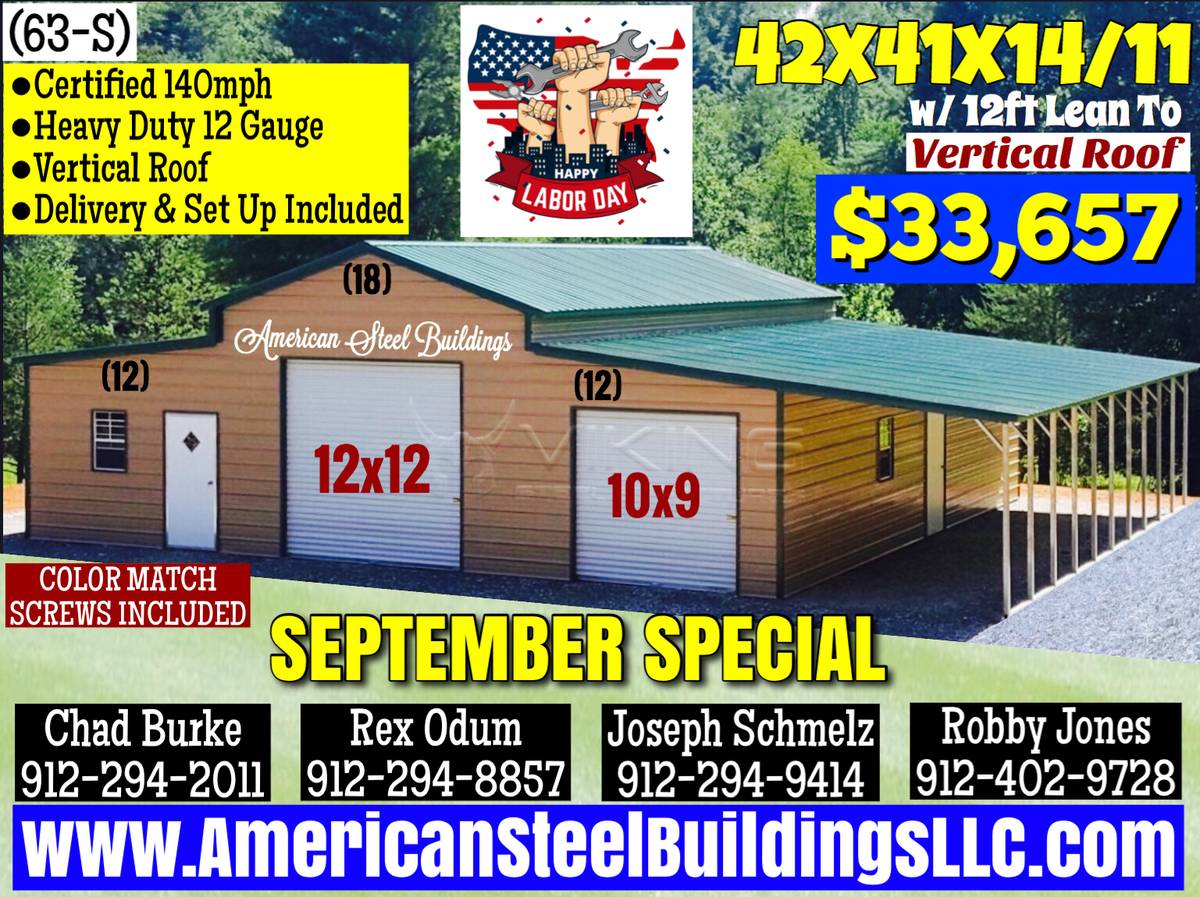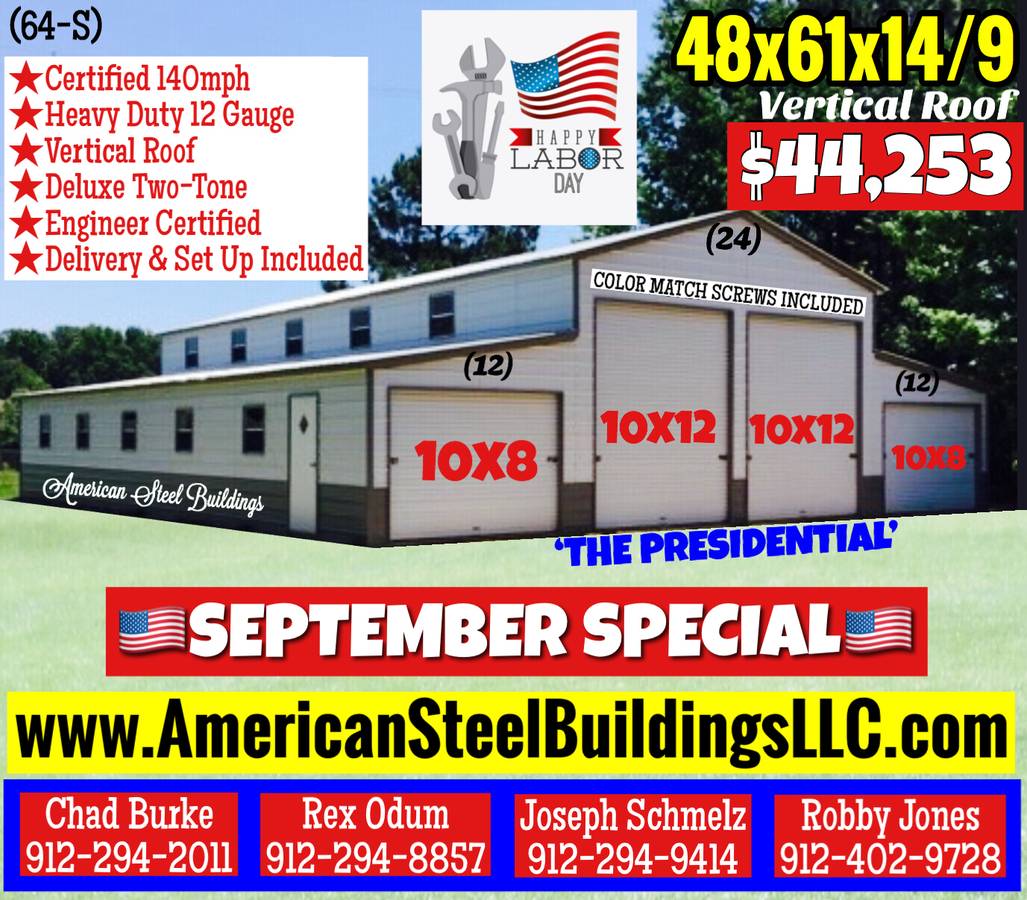 All of our buildings are built in the USA

Prices vary in different parts of the country due to wind and snow requirements.
Our listings are mostly priced for Alabama, Arkansas, Illinois, Kentucky, Georgia, Missouri, Mississippi, Kansas, Louisiana, Oklahoma, North Carolina, South Carolina, Tennessee, Texas, West Virginia and Virginia. We also cover Indiana, Ohio, Maryland, and the District of Columbia with certified metal carports and buildings for up to 150 mph wind and a 50 pound snow load. Florida has its own pricing with wind ratings up to 170 mph. The customer must make arrangements for their own permitting, although we will help you with your requirements.

We have INCLUDED DELIVERY and SET UP in all the areas we service, provided you have your pad in place or have the area level and ready for installation.
Please call and verify that we service your zip code.
We offer Financing with approved credit. Call us to apply today.

All sales are cost plus local sales tax.

God Bless America!

All Buildings made right here in the USA. Award Winning Service, Quality, and Value.
 CALL NOW AND TAKE ADVANTAGE OF OUR GREAT DEAL!
Chad Burke (912)-294-2011
or
Rex Odum (912)-294-8857
or
Robby Jones (912)-402-9728
or
Joseph Schmelz (912)-294-9414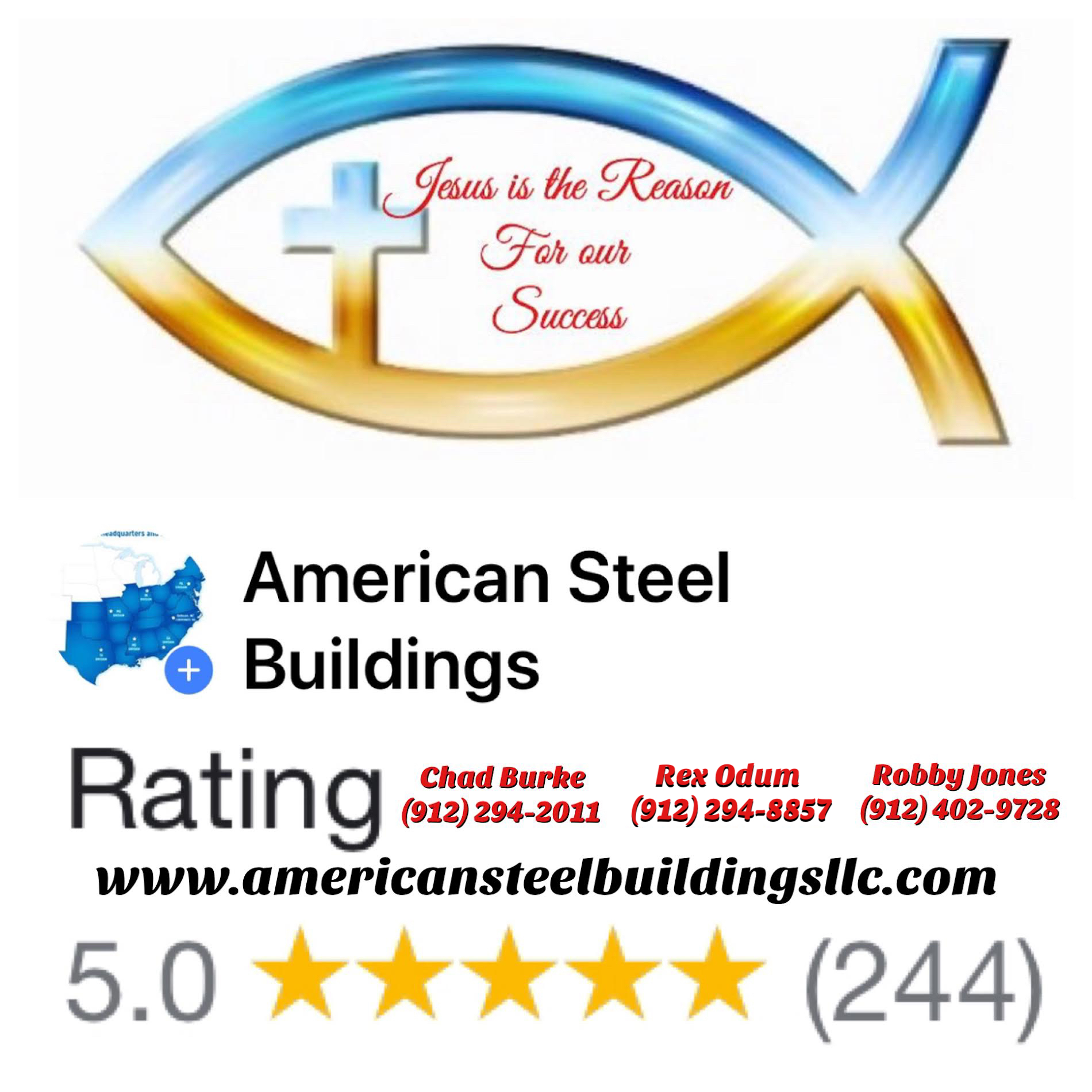 Whatever Size Building you want We Got
Customize to the size you want
All our buildings are certified. All Come with Delivery
and Installation. Call Today and lets get your building designed
and set up for delivery. (912)294-2011


Perfect for Tool Sheds, Workshops, Garages, Playhouses, or whatever
your need may be. Customize your building by color. Roll up Doors, Walk In Doors, Windows, and Roof Style. Don't Delay Call Today!
My name is Felton Burke. I am a Christian, first, a Husband, second, a Father, third, a Grandfather, forth and a Salesman, fifth.

I am a retired car dealer who missed communicating with people, so I became the founder and owner of American Steel Buildings.

I personally oversee each order and speak with each customer to make sure what they order will do what they expect.

I have been selling metal buildings since 1999 and have never had a customer call me back and tell me their building was too big–so make sure you order a carport or building the right size to get the job done

100% American Made



If you can dream it we can build it. Call us today and lets

get started building your perfect metal building or if you see a design

we already have then don't delay! Let's get it ordered and installed for

you so you can take advantage of it as soon as possible!

Please call now. (912) 294-2011

Chad Burke, Jesup Ga.